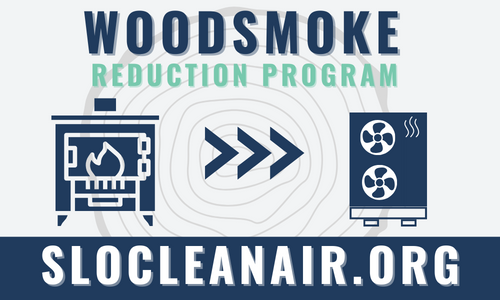 Get grant funding to replace your old woodstove or fireplace with a cleaner burning device!
The Woodsmoke Reduction Program is part of a statewide program supported by the "California Climate Investments" (CCI) program that provides grants, to qualified applicants who replace existing wood burning stoves or fireplaces that are used as a primary source of heat in their home. Applicants can replace their old device with a qualified cleaner-burning wood device, electric stove or insert, or an electric heat pump!
The program launches on October 10, 2023 and for the first 6 months of the program (October 10, 2023 through April 14, 2024) we will be providing incentives for qualified low-income households only. Standard applications will be accepted in April 2024, should funding remain.
Applications and Program Guidelines are available now.
Click here to visit the Woodsmoke Reduction page for more information!
Questions about our program and to see if you qualify, email us at woodsmoke@slocleanair.org.